Better Approvals. More Control.
Clear borrowers have access to a wide range of business loan products and 100+ lenders. Login to your portal to sort approvals, adjust terms, track existing loan details and manage your important documents. Complete control of all of your business borrowing is at your fingertips.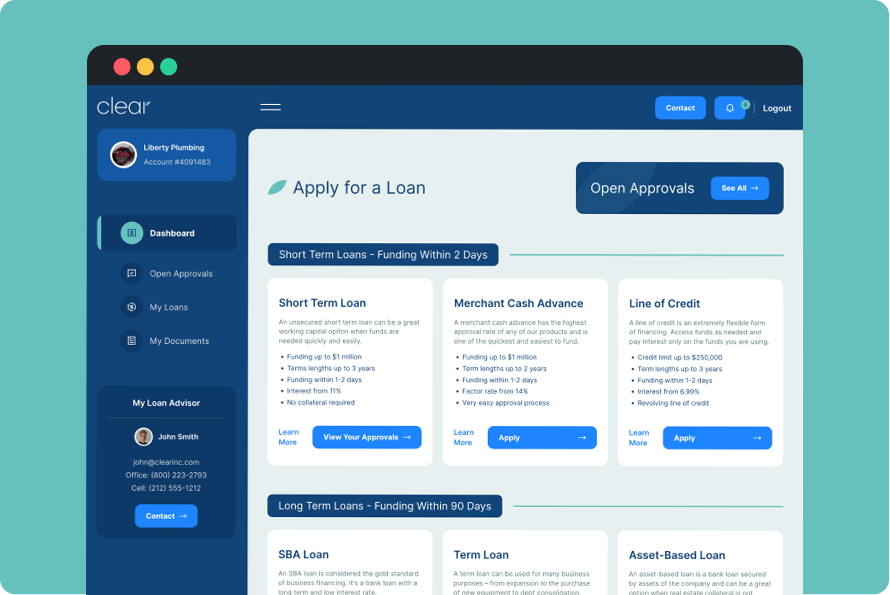 Evaluate Your Options
In your dashboard, we prominently display all our loan products. You can research the loan that meets your current needs and, when you're ready, submit your loan request. We will handle the rest.
Manage Your Approvals
All loan approvals are straightforward. All associated costs and fees are disclosed. In other words, the terms are Clear. Adjust approval amounts, term length and payment amount. And select the terms that work best for your business.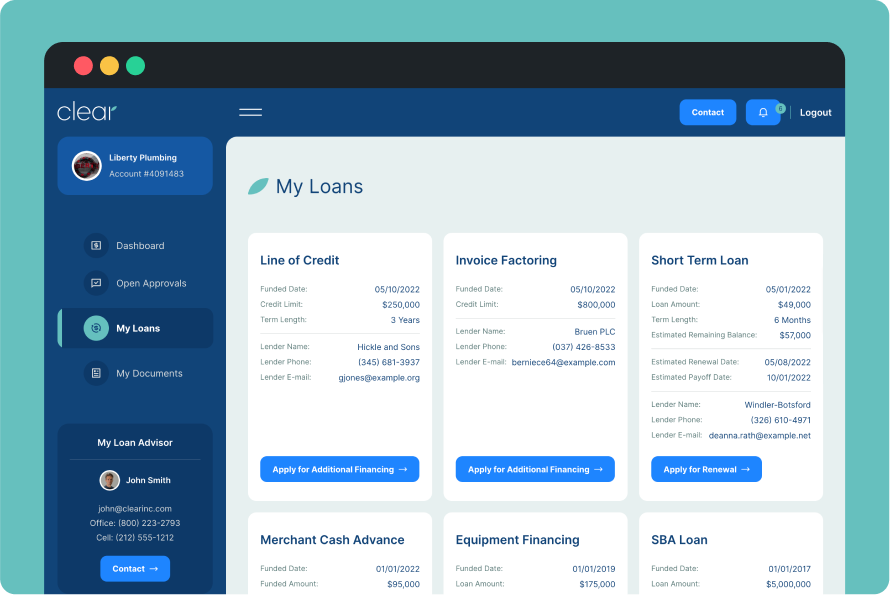 Manage Your Loans
Access all of your important loan details in one place – View your remaining balance(s), loan terms, anticipated end and renewal dates, lender contact information, loan documents and more.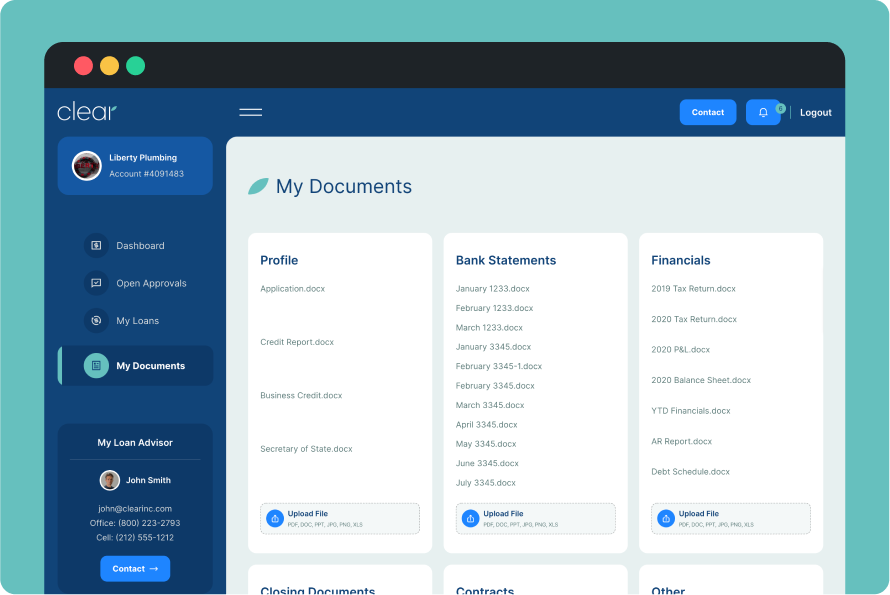 Secure Document Database
Your Clear Portal is your central database for all of your important documents – Financials, bank statements, tax returns, closing documents etc. With the ability to upload and download all in one secure location, we make it easy to access all of your most important documents.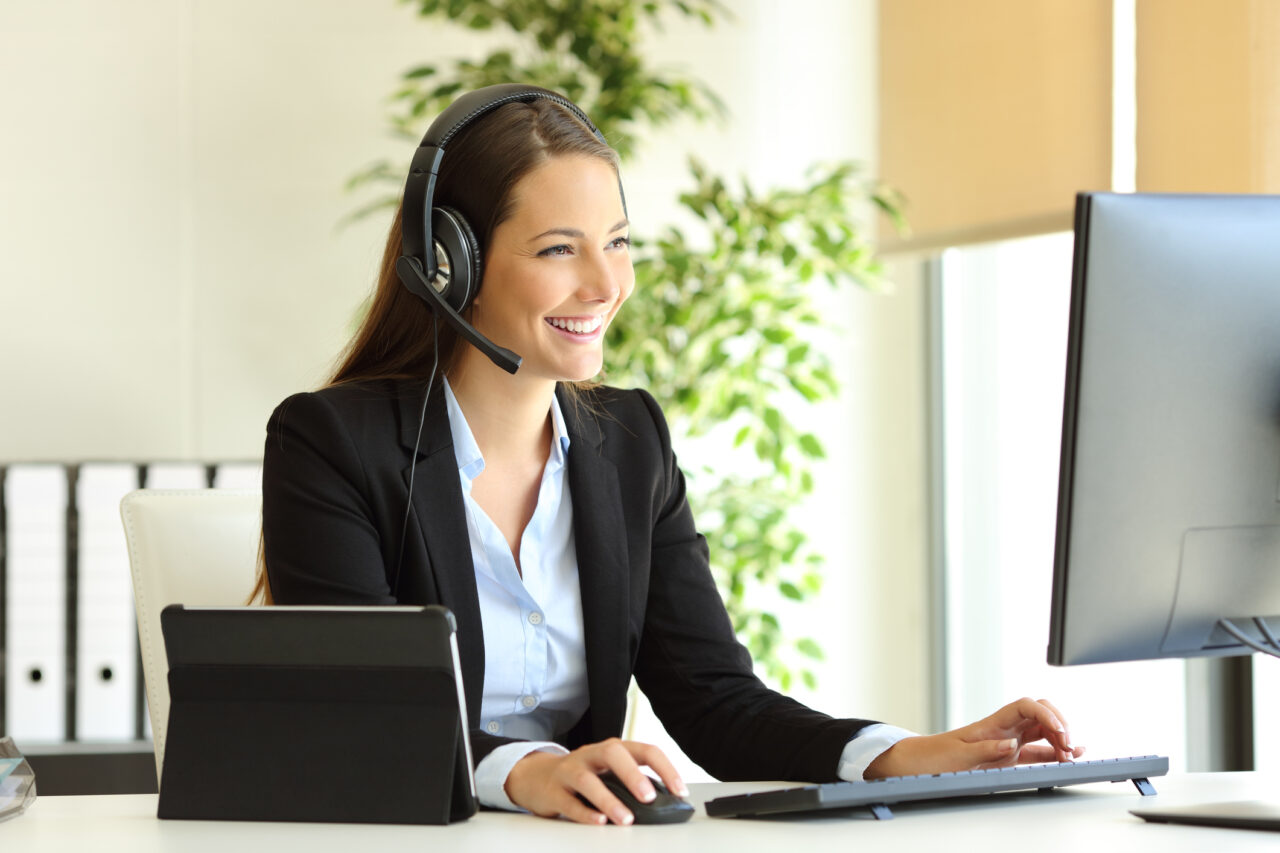 Your Loan Advisor
Although we've tried to make it easy for you to complete the application process on your own, you will always have the support of your expert dedicated loan advisor. Whether it's to answer questions on terms, help recommend the right loan product, provide updates or get an adjustment on terms, your advisor is always working for you and always here to help.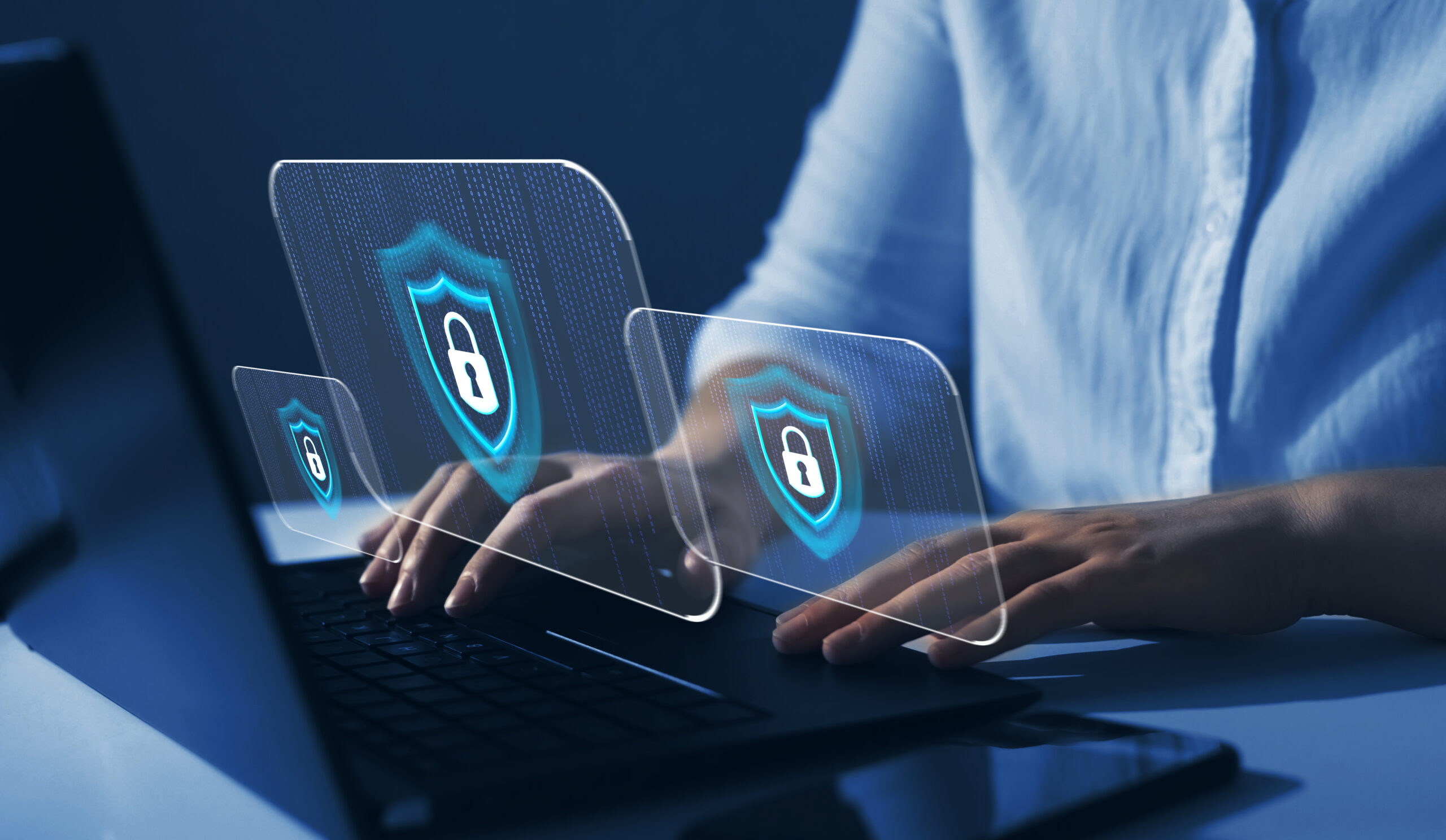 Bank Level Security
Clear is built on a technology stack that uses a 256-bit Advanced Encryption Standard cipher mode, storing private keys and encrypted backup data on separate servers. We use an advanced authentication system, CSRF tokens, protection against cross site scripting, sql injection protection, DOS protection, container-based infrastructure and server role-based access. Our automated site monitoring runs over a million checks a day to proactively monitor network, server, and application resources.
In short, your data is safe with us.